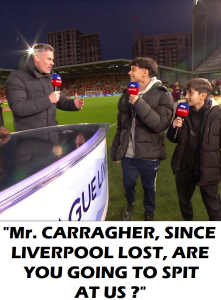 Let's hear it for whatever sky executive who thought this was a good idea.
Sky sports junior's. Yes not content with filling the schedule with screeching women pundits and commentators.
Let's have 4 children presenting,interviewing and commentating.
What football supporter wouldn't want that.
And then the kicker. Must be 3 million kids between the age of 10 to 14.
So who do sky come up with Naveed, Rishi, Delilah and Aman.
Now if it was sky cricket junior's I would understand.
Well good news the program tanked and hopefully some cunts lost their jobs..
I'm just glad I get all sky programs for 45 quid a year.
Sly Sports Link.
(Additional link provided by our Football Correspondent, Night Admin – NA)
Nominated by : Barry zuckercunt