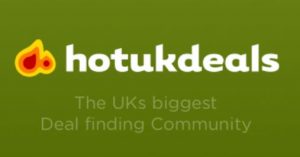 A 600 degree C. cunting for this shit show and its moderation team, pepper.
It is a website supposed to be for voting on what are perceived deals and sharing them for other people to buy, and also allows for discussion on forum threads, and the deals themselves.
However it's turned into a political platform (like every other cunt nowadays). Every woke subscription is promoted on this website, and anyone who disagrees with the popular narratives are put on a moderation list to go under review.
Ukraine, Greta, CONVID, cost of cunting crisis, the NHS, veganism, eco warriors, feminists, inclusivity and the biggest one of all, racism (as in: whites oppressing everyone else and they should be ashamed) : the website is just an echo chamber for the above bullshit.
But don't take my word for it. Look at the horseshit under their terms and conditions, which brings me to the crux of my cunting:
Under conduct II.
'Denies the existence of systemic racism, or downplays the effects of racial injustice'
So its against their code of conduct to say that in the UK, racism is not systemic.
The UK is one of the most tolerable countries I have visited, and far more tolerant than myself as an entity, I can assure you. But to say you will be banned if you don't agree with this subjective bollocks? Websites like these should be shutdown. Pure censorship.
Downplays the effects of racial injustice? I had comments deleted for saying I was racially abused by a POC, or CUNT, for short.
I would say we are through the looking glass, but this shit now seems like the new normal.
Stick a KFC deal on there and you will be given a knighthood…
Nominated by: Cunt Executive Officer