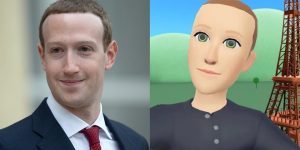 Anybody who uses Facebook "avatars".
You know the cunts I mean. That stupid punchable Mark Zuckerberg lookalike graphic, usually wearing a party hat and grinning with all the authenticity of "Princess" Meghan, pointing up from the bottom right of some cheap wallpaper graphic used.
Usually accompanied by a near-illegible, poorly written question so inane anyone with half a brain, one eye and able to type "google" into a browser could answer for themselves in less time than it took to decide what fucking pose to put their cunting "avatar" in. Or if it's not a question it's a statement basically serving no purpose other than to advise total brain stem death.
"anyone no what time budgens open tia x"
"will be raining later pls?"
"who else remember generation game! Always my favourite watching while mam made tea on a saturdays lol"
Cunts. Every fucking one of them.
And then there's the delusion and outright deception. You can pretty much guarantee there will be zero correlation between the avatar and that persons real life appearance.
Avatar looks like Zuckerberg? In real life they'll likely be somewhere north of 25 stone, bald, and/or the other side of 60.
Blonde 20-something smiling cute female avatar? Forget it. None of those attributes will exist anywhere outside of their cheap shitty android phone they post from. Greasy unwashed hambeast with a mobility scooter and borderline downs syndrome is almost certainly closer to the mark. That or they'll be older than the post office tower.
Thinking they're supposed to individuality and quirkiness, all they do is single you out as being in the absolute fucking arse end of the gene pool. Every time I see that smug inane little cunt scroll past it makes me want to smash my phone screen-first repeatedly against the wall.
Live in the real world or fuck off. And take your body dysmorphia with you.
Nominated by: Bumblebore