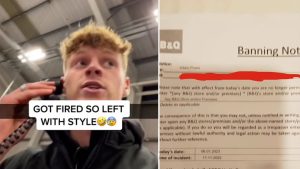 Adam Powis – former B&Q employee.
This moron got fired from B&Q and made his feelings clear on the in-store Tannoy.
It went viral on fuck-tock and has given him his 15 minutes of fame, but he might regret it further down the road.
Perhaps when he matures a bit, he'll realise what a cuntoid he's been.
Nominated by: mystic maven