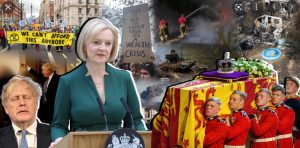 The Permacrisis, another new word appearing in our dictionary and according to Collins is the defining word of the last 12 months.
The sad truth is that everything is a crisis as defined by the media, backed up by the ever more influential internet, Can everything actually be a crisis, how often is the word used, if you watch the news, any news, you will hear it every day, I would challenge anyone (except the Worcestershire warrior) the name something that isn't in crisis.
The attached article sums it up very well and cunters will find the Yips amusing, the young illiberal progressives.
Nominated by: Sick of it