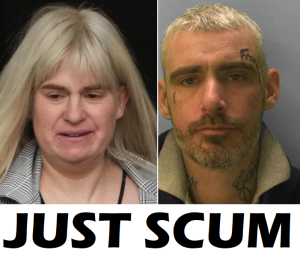 This report of a couple jailed for child neglect will turn your stomach.
How, in the name of all that is holy, could this situation have passed unnoticed for such a long period of time? Surely, if they were receiving such a sum in benefits, someone should have been to the home to check their claims were valid?
It's almost beyond believe, those poor children, how can they ever recover?
Can you imagine the stench from keeping 36 dogs, Christ on a crutch, they deserve 5 years pokey for that alone, never mind the poor kiddies!
Nominated by: Jeezum Priest
(To a lesser degree these cunts were also pocketing £7k/month in benefits! – Day Admin)