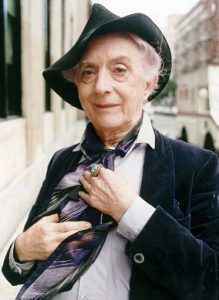 The name itself just screams……homo!!
The poor cunt never had a chance with a name like that.
Who can forget "The Naked Civil Servant", a classic performance by John Hurt.
Quentin has been dead for over twenty years but his legend lives on. In those days he was a figure of fun, everybody took the piss out of their mates by calling them Quentin or "Crispy".
But imagine if the dirty old poof was around today? He'd be so "brave" and "courageous" just for sucking off sailors in Portsmouth docks. The media would make him a hero, politicians would have their tongues right up his well used bumhole.
Poor Quentin…..he didn't have much of a life and was born far too early. But he was a cunt then and he would be an even bigger cunt now because he would be on the BB fucking C every five minutes, with Professor Rio Ferdinand trying to "educate" us dimmos.
Fuck him.
Nominated by: Freddie the Frog