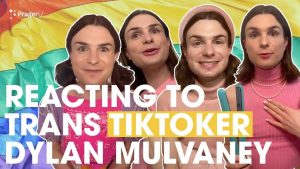 Dylan Mulvaney is a prick and not a cunt.
Its website.
Being gay is one thing. Being a queer male trans-something is quite another thing.
One more cunt doing the same shit.
If you are male and fancy birds, you're a fella.
If you are male and gay, there is no need to behave like a woman.
I fucking tire of this shit. If you are going to do it, do it like these cunts.
Nominated by: Dark key cunt