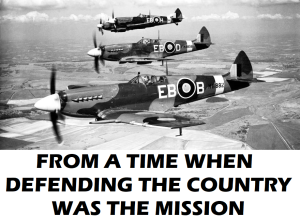 As my first Nomination, I'd like to do a Cunting for the Royal Air Force (RAF)
Never thought I'd see the day when the world's oldest and supposedly best Airforce would actually stop job offers going to able and willing white men in a bid to hire more BAME (Black, Asian, minority, Ethnic) recruits and of course wimminz.
See link:
As you can see from the clip the head of RAF recruitment has resigned in protest about the ridiculous diversity recruitment quotas.
The elephant in the room is also the massive impact on operational effectiveness. Pausing willing and able recruits who wish to join the RAF is starving the service of much needed manpower, especially at a time when a war with Russia in Europe is more than likely.
The clown in charge Air chief Marshall Mike Wigston (stupid cunt), head of the RAF should be sacked for this outrage as he is risking the security of our country in order to satisfy an idiotic quota for people who are to be given jobs based on their skin colour or sex rather than their merit and capability to do a demanding armed forces job.
Historically ethnic minorities have little regard for the British armed services or the country in general for that matter. They come to the UK mainly for the benefits, money and overall security of this nation that forces like the RAF used to provide for Britain. (Not for the wanting to become British in anyway shape or form, eh Sunak?)
This latest RAF blunder comes on the back end of a pilot shortage for the Airforce, purely caused by poor internal managemnet:
The RAF needs to really sort it's shit out and get back to focusing on defending our skies from the ever growing Russian bomber aircraft that keep proping our airspace and ensuring a sept 11th style attack doesn't occur on London or Manchester rather than fucking about trying to hire people who are not interested in the RAF or too crap to meet the physical and educational standards needed to join.
RAF, you are yet another proud British institution that has gone woke and therefore threatening our national security due to your fucking ridiculous diversity and inclusion bullshit targets.
You bunch of Crab-Air Pricks!
Nominated by: Baron Von Cunthausen