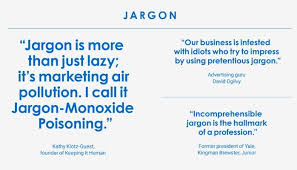 What does this mean to you?
Quote – "This update streamlines brand offerings across PC segments to enable and enhance Intel customer communication on each product's value proposition, while simplifying the purchasing experience for customers."
Any thoughts?
No?
Basically its yet more marketing business-speak jargon from some corporate PR guy saying that Intel is rebranding its computer processors (CPUs). But rather than just saying "we're changing our brand names for the first time in almost 30 years…", this twat has to come out with all the fancy bollocks above, which is totally meaningless to any cunt who doesn't talk business-bollocks.
Perhaps we should all embrace this way of "communicating" in every day life?. For example:-
Husband – "Due to a major delay between consuming my last intake of nutritional product substances, I need to reach out as I am now in a critical situation of core food depravation and may need to reevaluate the scalability of my next intake by interfacing with the local retail outlet that proffers fish and chips along with a container of mushy peas. Would you like to embrace this ideological restructuring solution and participate in the additional resource scenario?"
Wife – "Nah, fuck that for a game of tiddlywinks. Get me a Maccy D King Deal and make it snappy, innit!"
Why can't these cunts be honest and just keep it simple and stick to ordinary plain speaking rather than trying to polish an old turd with fancy and highly unimpressive jargon such as this and other "empowering blue sky synergy for logistical solutions and other low hanging scalable fruit by reaching out to the next level for maximum impact"
PR/marketing people really are pretentious cunts, as is their abuse of the English language.
Nominated by: Technocunt