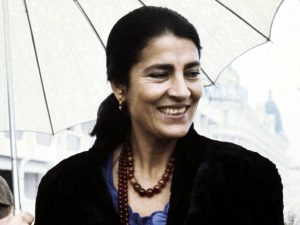 Conratulations to Dickie Dribbler who correctly predicted the demise of the Greek actress Irene Papas who died today aged 96 (Or 93 :sources differ) after a long battle with Alzheimers disease.She was best known for roles in Zobra the Greek and Guns of Navarone.She had a prolific career starring in around 70 fillms over a 50 year career.
On to Dead Pool 262:
1)Pick 5 famous cunts you think will die next.No duplicates.It is first come first serve.You can always be a cunt and steal someone elses nominations.
2)Anyone who nominates the worlds oldest man or woman is a cunt who we will ignore.
3) It must be a famous cunt we have heard of.
4)No swapping nominations mid pool unless they have already been nabbed.
5)Hits are rewarded upon the timing of death announcements not necessarily chronological order of death.