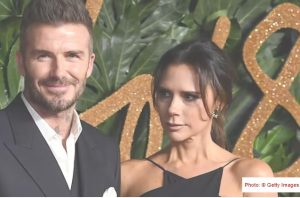 A straight-forward cunting for old, "Goldenballs" himself, football "ambassador", David Beckham. Why? Well, just watch this 2-minute video, says it all…
Beckham already took $15 million from the Saudis to be their sports ambassador and has taken $150 million (some say $200 million) from the Qatar government (which is just an elite family in reality).
He used to revel in his, "gay icon" status, hanging out with Elton John, dressing in skirts and shit. But over the past few years he has been schmoozing in style with gay-murder-sanctioning states in the Arabian peninsula.
I'm looking forward to the World Cup, but more high-profile people need to speak out about the atrocities there, especially after Russian sports teams have been banned from tournaments. How can the governments and football associations say fuck all about Qatar's woeful human rights record? It was too late to change the host nation for the 1978 World Cup in military junta Argentina, but we've known for years that Qatar has an awful human rights record. LGBTQ+ rights is all the rage, with a caveat for Qatar, it seems.
It's hard to deploy cognitive dissonance over Qatar 2022 and just focus on the football. You'd think more players would speak up, not just retired German legend, Philipp Lahm who is boycotting the tournament. Southgate was sheepish when asked about boycotting back in May. But Beckham went against the grain HARD. Money-grubbing hypocrite.
Nominated by: Le Cunt
(Note. There is an additional nom about Becks and his queuing up at the Queen lying in State due to go live soon. Please keep comments about that separate from here. Thanks – Day Admin)