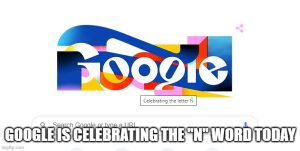 The Great Gama cunters? Now that is a sobriquet to be reckoned with. He was an Indian wrestler. And won some Heavyweight championship.
The thing is he won it in 1910. The Google Doodle was celebrating his…wait for it…144th birthday.
All part of de-Europeanising of human achievement isn't it? We all know.
That was a few weeks ago.
The other day (21st July) it was the 78th birthday of 'Jovelina Perola Negra'. She 'revolutionised Brazil's samba dance in the 1980s.'
The day before that it was Lydia Tim Ha Sum"s birthday. 'One of Hong Kong's most beloved comedians'.
How interesting for us all.
We all know what they're about. Celebrating individuals from the hated Patriarchy of Western European culture. (Better say they do celebrate under-celebrated non Western European scientists. But many of them are still very obscure.)
They celebrate holidays and festivals. But of course Christianity is a no no. Being linked with Western European civilisation.
There always in a quandary how NOT to refer to Christmas or Easter when they arrive.
Yes doodling. They say it says something about your personality. Certainly the Doodles of Google tell you the type of personalities that run the company.
"Google Doodle celebrates India's wrestling legend Gama Pehlwan" Google Doodle Link
Nominated by: Miles Plastic