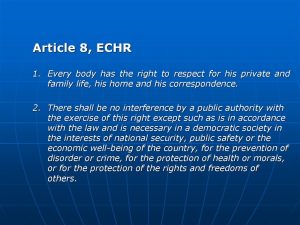 Article 8 ECHR is a cunt, isn't it.
Rodent: Hello, I'm Timothy Rodent your Human Rights lawyer.
Petru: I Petru from Romania. Was selling the drugs to schoolchildren.
Jamal: Man called Jamal. Man in prison for da rapin' of teenagers, cha.
Rodent: Right. Now, let's find a reason to prevent deportation. Will you be religiously persecuted if you are returned?
(They shake heads)
Rodent: Okay, will you be enslaved if deported?
Jamal: Nobody enslaves me. Praise be to Allah.
Petru: Cousin in Bucharest own slaves. Chained to radiator for fucking and make money.
Rodent: Hmm. Are you a Homosexual and will you be persecuted if…
Jamal: Man no batty boy!
Petru: For me, not regular.
Rodent: Okaay.. Let's see,  have you got any family here?
Petru: Me have brother in Leeds and sister in Brighton.
Rodent: Are they professional people?
Petru: Verrry professional. Everyday working. He drug-dealer and she burgle houses.
Jamal: I done knocked up a girl in a back alley in Birminham. Her got baby but man never seen it.
Rodent: Great! Article 8! Have her visit with the sprog, take some pictures, smile, you know, to fool the judge…
Petru: What mean Article 8?
Rodent: The right to remain for established family. Easy. Both of you.
Jamal: Dat's it? Yous only bin here five minutes.
Petru: Yes. Does we get discount?
Rodent: Ohh, you don't pay a bean. The taxpayers pay everything. The daft cunts. Ha ha ha. What a laugh.
Next!
Nominated by: Captain Magnanimous
With supporting link from W. C., Boggs