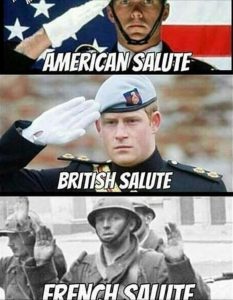 A Cunting for the French Police in the Dover docks today.
Well here we are, and for many the first day of the school holiday, and guess what? The French side of England, no less, a tiny part of the Dover docks, that's smaller than Vatican City, but those French cunts might like to think has more power, something known as P.A.F. Is undermanned. So out of a possible Twelve or more lanes, only two are open!
This is not the first time the cunts have pulled this stunt recently. It's got worse down here since Brexit. Today some have been stuck on the road for seven hours. I just want to go out and buy some essentials, and I can't even do that.
I hate the French, I always have. It's a good job this shit didn't happen two days ago, because as we all know, many of us are thick cunts and have no idea what to do do in a "heatwave!"
Nominated by Lord Scunthorpe
—————————————————————————————————————-
With full support by Sick of it
In addition to the nom by Lord Scunthorpe
The French are cunts and I am sure it was a deliberate act to make us look like cunts.
The port of Dover had planned for today 22/7 and had asked the French to provide 14 immigration officers from 6.30 am knowing that there would be increase traffic through the port.
6 Frog bastards turned up at 8, the excuse 'an incident in the channel tunnel', this was later refuted by Euro Tunnel who said there was a small incident but it didn't involve French immigration.
This is just like the French, they knew what would happen and it's all about punishing Brits for leaving the EU and similar to the cunts patrolling the Calais beaches with eyes closed, 'sorry we didn't see 14000 illegals leaving our shores'
les bleus sont cunts.
—————————————————————————————————————-
And further support from Everyonesacunt
The French. Maybe an addendum to the above cuntings. Definitely need to vent on this.
The french are without doubt arrogant, without just cause, steaming pile of horse shit one and all.
Not being satisfied with allowing thousands of 3rd world criminals gimmi grants to enter their own country illegally; and then leave illegally for our shores these fetid cowards now are stopping British travelling legally.
The British no doubt will spend loads of dosh in France 🇫🇷 unlike the criminals who won't. Honestly the french are total total utter cunts.
—————————————————————————————————————-
And Jimmy Jump has a few choice words of contempt as well
The French are cowards, they always have been. During WW2 their flag featured 3 white stripes on a white background.
These bastards always smell of onions and their women have hairy armpits.
We need to stop paying them to wave goodbye to the migrant boats as they leave France and put tariffs on all French cars imported into the UK. That'll make Frenchy stand up and take notice.
Sacré bleu!
---
Dioclese isn't much of a fan of the French
The French are a bunch of cunts especially that short arse granny grabber Macron who resorts to his favourite diversionary tactic of Brit Bashing every time he wants to distract the population from his monumental incompetence in government.
So here we all sitting in our cars waiting to get through Dover and onto ferries because the little fucker has got the hump about not being able to milk the taxpayer any more to sub the EU budget, leaving France and Germany to pick up the shortfall. So Macron makes sure that there aren't enough officials at Dover to check the passports as they board the ferries. Deliberate petty minded horse shit from our nearest and dearest 'friends and allies' – the bloody French
And there's more. This morning there are pictures of huge queues outside passport offices because people are pissed off with ringing the Passport Office helpline and being fobbed off, lied to and disconnected leaving the only option to go to the Passport Office in person – thus ensuring that staff who should be processing passports are bogged down dealing with irate members of the public.
What's this got to do with the French? I hear you asking. Well guess who got the helpline call centre contract worth a cool £23million. Yep, our stupid bloody government gave it to a French company based in Paris.
Let's cut through the shit : the French hate us and we've been fighting each other for centuries. Let's cut the pretence, just admit it and stop being nice to the fuckers…