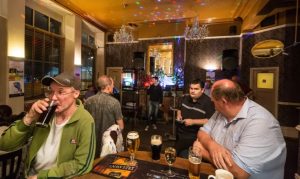 I think this is really sad.
And I'm not mocking.
Village pubs are the centre, people go there for a chat, some gossip, but also someone says some old sod can't get to the shop, so someone calls in with his shopping, and so on.
It's not just a pub, it's a community centre, lose that and the village will die.
Nominated by: Jeezum Priest