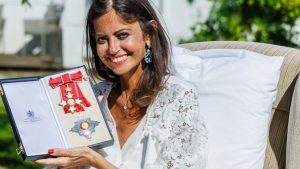 Well done to OpinionatedCunt who correctly predicted the extremely sad demise of Dame Deborah James the podcaster and journalist who has died from bowel cancer after a 5 year-long struggle.Given her age and the fact that she wasn`t a cunt and raised 7 million for charity whilst raising awareness for bowel cancer this hit is one of the sadder ones.However it is a prediction game and not a wishlist.They say only the good die young! R.I.P
On to Deadpool 249
The rules.
1)Pick 5 famous cunts you think will die next. It is first come first serve. You can always be a cunt and steal someone else's nominations from previous pools.
2)Anyone who nominates the worlds oldest man or woman is a cunt and will be ignored.
3)It must be a famous cunt we have heard of.
4)No switching names mid pool unless they have already been taken.
5)Please check your names haven't already been nabbed as we cant be arsed to check.
########## New clarification. Pool victories will be awarded in order of death announcements being made