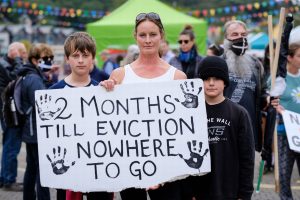 Hey fellow cunters,
I have a nomination for you that literally makes my blood boil – I give you government-sanctioned cunts, Cornwall Council.
Over the years Cornwall Council have had a LOT of reasons for people who live in Cornwall to call them out as cunts, one such example being their policy of attempting to replace the current residents of Newquay and palming them off to a nearby new plot of land (and seeing to the construction of a new supermarket etc. to 'placate' the locals) so that they can turn Newquay into a tourist-only area.
Work is already well underway with this, including lots of shops and bars shutting down due to ridiculous rises in Council Tax and residential property being bought off by developers and then rennovated into holiday flats for the tourists, essentially driving out the very people who would run the Cuntcil's 'wonderful vision' of a tourist-only Newquay in the first place.
Like a lot of councils out there, I assume Cornwall Council has been given a government remit to try and solve the homeless 'problem'. There is not as many homeless on the streets down here as a proper city such as Birmingham or London, but they do exist and are increasing in number. Cornwall is one of the poorest places in the UK: the wage rates down here are abysmal, whilst property is priced too high for residents to afford.
So, Cornwall Cuntscil have a problem: how to get the homeless off the streets. What solution did they decide on?
Construction of more affordable housing with an arrangement that allows more homeless people the ability to occupy these new buildings?
Nah.
How about renovating abandoned buildings and moving the homeless into those?
Nah.
Their solution: offer private landlords an 'incentive' to accept more homeless tenants. The incentive? The Cuntscil pay each landlord that takes on a homeless tenant THREE TIMES their usual rate of rent.
So you can guess what has happened… hundred's of perfectly good tenants, who have stayed in property for years and always paid on time etc. are finding themselves on the streets as homeless, in place of the original homeless who are now tenants, with the greedy bastard landlords raking it in.
Some family friends I know got kicked-out after being good tenants for 20 years, finding themselves living on a campsite in a tent for months whilst trying to find a new property to live in. In the end they found one, a house share with an elderly lady – they could not find private accommodation just for them.
Also, an elderly couple in their 80's have been kicked out recently and are desperately trying to find somewhere to live. So age doesn't matter to these greedy tenants and the Cuntscil are turning a blind-eye to the fact that the original homeless are being replaced by new homeless. Nothing is solved, the problem remains but is brushed under the carpet. FFS, what a bunch of corrupt wankers.
The following links are related to this post:
Nominated by: The Wizard's Sleeve