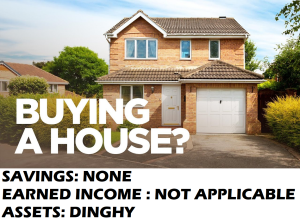 The Government's BUY A HOUSE ON BENEFITS scheme.
Oh, fuck me, Johnson's latest nonsensical wheeze to win back the nation's confidence (I had none to win back) is to make it possible for cunts on benefits to buy the house they are currently renting (thanks to the taxpayer) by converting said rent money into mortgage payments instead.
Eh? Shurely shome mishtake?
To start with, where are these cunts claiming housing benefit going to find enough cash to put down a deposit, given that the maximum they are allowed to have in savings is £16,000? That's barely enough to put down on a dog kennel, let alone a fucking house. I feel another subprime mortgage crisis coming on…
I despair.
Nominated by: Minge Juice Bottler