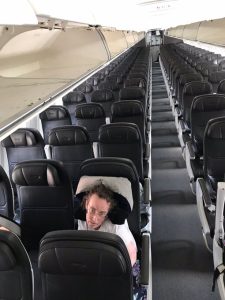 I've banged on a bit about the way people are being treated in airports, long queues for everything, cancelled flights/Holidays at no notice, the travel industry whining about lack of trained staff, err, I think you'll find if you sack someone,, they're unlikely to come skipping back, just because you said please..
But this appalling treatment of a severely disabled person is so egregious that I can see a law suit coming. This time I don't think sorry, and a free return flight, will quite cut it.
Poor lady, I hope she's comfortable now. Utter bastard cunts.
Nominated by: Jeezum Priest