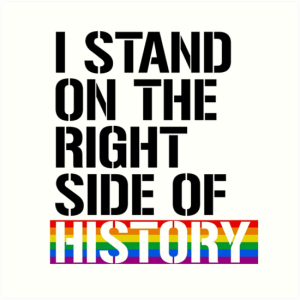 A cunting for the latest Buzz phrase 'The right side of History'
It's been thrown around a lot these days, particularly now with the situation in Ukraine but compare what is happening with Yemen, condemnation of Saudi and Iran using Yemen to fight a proxy war.
The West is now heading in the same direction to use Ukraine to fight a proxy war against Russia. Comments like 'weaken Russia' (Lloyd Austin) point to the desire to escalate the conflict. Russia now saying they will cut off gas to Poland and Bulgaria and Liz Truss wanting to supply war planes to Ukraine.
Back to the right side of history, we heard it from the four vandals who destroyed public property in Bristol, guilty of an offence but justified by being 'on the right side of history'
History is what has happened, being in the right side cannot be determined until all the consequences of an action have happened. If the destruction of a statue in Bristol had led to civil unrest, further major destruction of public property in any cause where the excuse would be being on the right side of history then the Bristol example could be seen as the wrong side of history, setting an unwelcome president.
India must take a different stance over Ukraine – Russia, otherwise they will be on the wrong side of history
I know this concept is a little vague but just saying being on the right side of history is complete bollocks
Nominated by: Sick of it
( More info here: Day Admin –  News Link  )