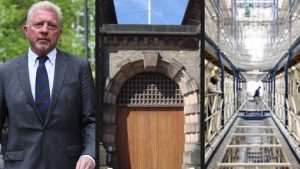 Boris Becker is a cunt.
The 'temperamental' German tennis star is apparently whinging about how he doesn't like the grub in Wandsworth Prison. Oh dear. Shouldn't be on the fiddle then, you sausage eating goose stepping cunt.
Still, there could be way out of it yet for Boris. He could take the classic Kraut option, and have a cyanide pill up his jacksie. Or he could ask for a transfer to Spandau. He could have Rudi Hess's old cell. Gott in fockink himmel!
Nominated by: Norman