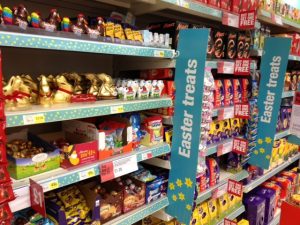 My fellow cunters.
For your cuntsideration:
"The Nanny state banning Easter Egg displays"
Now of course, this is "all" about removing impulse purchases of unhealthy food and nothing at all to do with the symbolic representation of the singularly most important event in the Christian calendar, causing offence to our minority populace 🤔
As a youngster, Easter eggs were proudly displayed in huge quantities-and obesity was rare.
The removal of our traditions continues apace.
Nominated by: Cuntfinder General