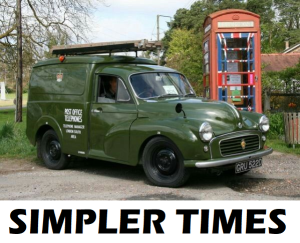 Yes! A real Cunting for this 500 year old or so company, for the way it treated some 1000 + of it's loyal employees, running sub post offices, after the introduction of the I.T. system called Horizon. Build by the nip firm Fujitsu, it was pretty much right from the start showing signs of cash irregularities, in many branches where it had been installed. But I guess that was at the time deemed "impossible."
So from a little time after it's introduction in 1999, previously honest people, who had never 'dipped the till,' became thieves literally overnight. What made matters worse was that the Post Office had it's own 'police force,' So it really was a case of judge, jury & executioner. They were not going to listen to anything either that went against the Horizon system. Some postmasters topped up the shortfalls with their own life savings. Custodial sentences were handed out.
Lives ruined & some committed suicide. The Post Office needs to be held accountable for this outrageous scandal, one of the worst in British history. Prison! Yes & that means right from the very top, with the cell keys thrown into an active volcano. I personally have my own reason why I fell very strongly about this. I just want to see justice for those that have been shit on.
Nominated by: Lord Scunthorpe