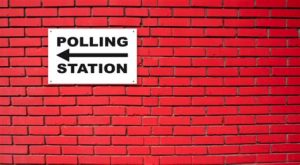 The Red Wall.
The so called "Red Wall" deserves a cunting because it's all we ever hear of in the news, as if it were the beginning and end of everything. Red Wall MP's are a moaning bunch of cry babies and really ought to shut up. I'm more tired of them than I am of the deceitful, bumbling Boris. They deserve each other.
Red Wall hysteria started as soon as they and Boris were elected and hasn't let up since. Boris even posed for a photograph with them where they all looked like the attendees of a particularly rough special needs school. The press has waxed lyrical about how the Red Wall represents a seismic shift in British politics. Along the way the egos of the fragile and sensitive Red Wall politicians has expanded exponentially. They actually think they are important.
But they are not important. They are cunts. Now they are rebelling against the headmaster of their special needs school because they realise the party may be over. They are threatening to cross the floor and one actually has. They cry in the Members Tea Room because the Chief Whip said some rude words to them. How dare the Chief Whip? Doesn't he know they are important? They claim to be Conservatives but not one of them will stand up and fight for true Conservativism (as opposed to Johnsonian social liberalism). They sit there blubbering because they are wet social democrats scared that when they get home their coal mining dad will belt them for pretending to be conservatives.
A towering wall of cuntishness and I'm fed up with the lot of them.
Nominated by MMCM