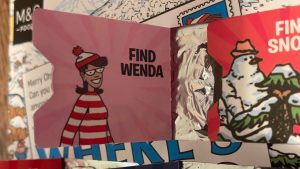 Matthew Crowley – this poor little spineless snowflake was apparently fuming over a 'sexist' Where's Wally advent calendar on sale in M&S.
According to this soyboy twat, their decision to include only one female character was 'outrageous' and that 'the imbalance was very striking and not at all in keeping with modern society' yada yada yada…
He wants M&S to apologise and look to improve for next year. Well, judging from their abject caving-in over one complaint about Midget Gems, I'm sure this smug little mangina will get what he wants.
Nominated by Mystic Maven