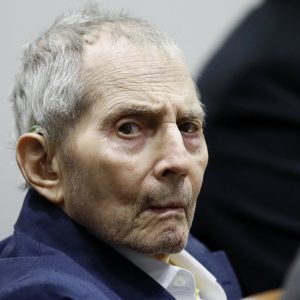 Congratulations to Shaun who correctly predicted the death of truly evil cunt Robert Durst.Durst was 78 and known as the "Jinx Murderer" who had recently been given a life sentence for the murder of his friend and also a neighbour.He was also suspected of killing his wife who disappeared in 1982.He was formerly known as a New York real estate heir. Rot in piss.
On to Dead Pool 235
The rules:
1)Pick 5 famous cunts you think are on the way out.5 is your linit.No duplicates.It is first cone first serve.You can always be a cunt and pick someone elses nominations from the previous pools (Like Black and White cunt frequently does.)
2)Anyone who picks the worlds oldest man or woman is a cunt who we will ignore.
3)It must be a famous cunt we have geard of.
4)No swapping picks mid pool once selected.Only exception being if someone else has taken your pick already in the pool.
5)Please check you haven't picked a name already nominated ( as we cant be arsed to check)