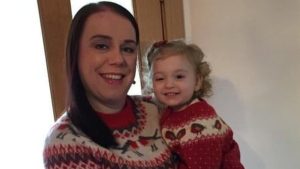 With all that is happening in the world you could be forgiven for missing this. Forget the recent COP26 eco-jizz fest or the migrant crisis on the Belarus/Poland border, no, the real pressing issue is a national shortage of Walkers crisps – an IT fuck up and not Brexit for a change. And for little Ava, specifically oven baked sea-salt flavour as this is all she eats along with toastie waffles and baby fruit puree.
Naturally she suffers from the latest trendy pseudo eating disorders, 'avoidant or restrictive food intake disorder' probably diagnosed via Mumsnet. The parents in this shit show are of course indulging her, scouring stores across Leicestershire trying to track down elusive packets rather than telling her what all our parents told us, "eat what you are given and be grateful for it". You give in to this sort of shit and you are storing up problems for years to come on little arseholes who never hear the word "no" and know what buttons to push from piss weak parents to get their own way.
Anyway I hope they do find some before they have to do the unthinkable, grow a spine and make her eat some real food. Maybe Bob Geldof could do a Live Aid style appeal for sea-salt crisps? At least the Ethiopian weren't fussy cunts.
Or maybe St Gary has a spare box or two in his garage that his refugee didn't eat.
Nominated by: Liberal Liquidator