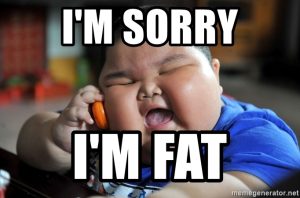 Saying 'Sorry' All The Time
Sorry seems to be the hardest word. Not any more it's the easiest. A lorry load of sorrys every morning on Twitter and Facbook. Sorry for 'fat shaming' sorry for 'blackfishing'. Sorry for this, sorry sorry for that.
How refreshing to hear Jim Davidson show utter contempt for it all in this video.
I love that bit 'Who do I apologise TO?'. He is asked to apologise for his 'Chalky White' character. I mean when was Chalky around? Maybe 40 years ago now. But no the Woke still want an apology.
That's it. What is an apology? Can you really apologise to a 'generation' of people.
He is to asked apologise for making a joke about fat women on the dole. Once again should he apologise to all fat women on the dole or some individual that complained. But as shown in the video these individual complainers might be just made up for the Agenda.
What is that Agenda? Pure prigism in my opinion. Richard Bacon is the definition of a Prig. He's more of a prig than Malvolio in Twelfth Night.
You know there is another older meaning to the word Apology. And that is to defend your position. What we need is an 'Apology for the Seventies' where we wouldn't on the defensive but on the attack'. Yes a great thick tome telling all that was great about the 70s. How great the music was, how great the fashion (well maybe not). Defending the 70s when there was a laugh to be had, and people were relaxed and understood that race and sexuality are the very essence of humour. And people knew (like they instinctively know now) when a line was crossed.
Nominated by: Miles Plastic