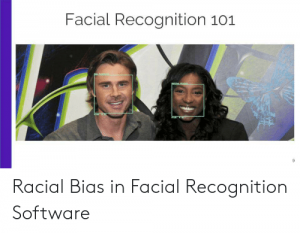 IRS is a bit of a cunt because usually the recommendations are way off beam.
For instance, Facebook uses some type of image recognition software on its site. It recognises faces on videos that users are watching and somehow makes recommendations for other videos based on what the software thinks they are watching. Unfortunately it spectacularly backfired on Facebook when users who watched a video featuring black men were shown an auto-generated prompt asking if they would like to "keep seeing videos about primates".
In 2015, Google's image recognition software also classified photos of Black people as "gorillas."
Oh dear !
The problem with this type of artificial intelligence software is that it's not very intelligent. Unless it knows something we don't ?
Nominated by: MMCM