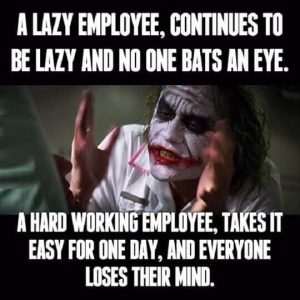 https://www.bbc.co.uk/news/business-58473802
Employees are cunts, as a small business owner employing people is very risky and potentially disastrous for the company especially if they are small.
All sorts of factors have to be taken into consideration, I will give you some examples.
Employing anyone who's not white, as soo as anything they don't like happens, more often than not out comes the race card and you get sued, weather your right or wrong.
Employing gays, trannies , rug munchers and all the other bollocks these cunts like to go by (See above virtually the same story)..
Employing jobsworths, contract wavers, lazy fuckers, unreliable fuckers and weak arsed cry babies (I have done this to my detriment and now its family only).
Employing people with disabilities, means ramps, lifts, special toilets and parking spaces.
Employing smokers, means these fuckers spend half the time your paying them for huddled in a glorified bus shelter satisfying their fucking disgusting habit, and then flicking fag butts everywhere.
Employing women, and that brings me to the real reason behind this nom, its a fucking nightmare,and I'm trying not to come over in a sexist way, but following is true, you have all the sexism problems, distracting the workforce, no innuendos and no fun, then they get pregnant and you have to pay them for months and keep their job open for them.
Then when they eventually get back its early finishes, late starts , doctors appointments, strops, moods and generally makes your place of work somewhere you don't want to be, and if all of this isn't when they cant get their way they take you to the fucking cleaner, see above link, all that cunt has done is make all women of a certain age less of a good prospect from an employers point of view.
I bet her ex boss would like to slap the grin of her silly face….what a cunty twat, i hope her sprog came out sideways and her snatch is now like a wizards sleeve, and her husband will have to put pie lagging around his cock so it can touch the sides.
Being an employer these days is a fucking minefield with cunts like cowpats at every step. I'm sure any possible future employer for this twat will see that news link and go for anyone else rather than that cunt…..
Nominated – by Fuglyucker