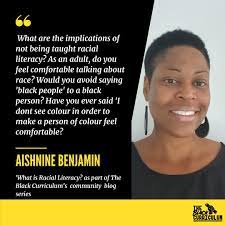 Aishnine Benjamin is a cunt, isn't she.
As shitty job titles go, this unpleasant harpey's is up there with the shittiest: Head of Equality, Inclusion & Culture at the British Medical Association.
As if her appalling opinions and worthless career weren't bad enough, she recently wrote a piece entitled "Dear White People" which was a list of instructions regarding 'white privilege', which only exists in racists' or morons' imagination.
Which is your favourite? Mine is number 5: Be uncomfortable.
There's no such thing as white privilege but there is such a thing as a race-baiting, division-creating cunt.
Nominated by: Captain Magnanimous