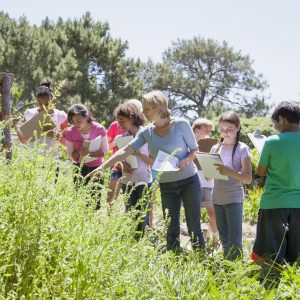 Back in the day when I was in my teens and attending my local comprehensive and studying my "O" levels (and not the piss-easy GCSEs that followed it), I used to hate the school trip!
This was particular evident in my "O" Level History lessons where we would have to go on a coach trip to some far-flung place in the middle of nowhere just to be told by my hyper-excited history teacher that "this was the place where Queen Boadicea took a dump before going into battle with some Roman cunts!"
Then there was the Geography trips just to find out the importance of arable land and how it shaped Britain's industrial and agricultural heritage.
We were expected to look interested, ask questions, take notes and appreciate all this pointless bollocks. Yes, it was a day out of the school, but bloody hell it was boring, and quite often these trips took place either in late autumn or the middle of bloody winter, freezing our bollocks off while trying to look for a bunch of fossilised stones in thick fog in the middle of a muddy field splattered in cow/sheep shit!
We weren't even allowed to take our own booze, or visit the local pub for a swift one or two, purely because we were underage, tsk!
Of course when I reached 6th form, we organised our own common-room trips, which were far more educational  – "A" level studies in exploring pubs, amusement arcades, dodgy fast food, scantily-clad tarts and the odd strip joint!
Do they still do school trips these days? Or has 'elf & safety and the risk of injury or death to pupils killed off the idea?
Nominated by: Technocunt