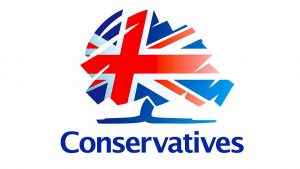 What the fuck happened them?
https://www.msn.com/en-gb/news/uknews/boris-johnson-risks-damaging-commons-defeat-amid-tory-rebellion-on-overseas-aid-cuts/ar-AAKEUx3?ocid=msedgdhp
We have a Tory revolt over cutting foreign aid. Which is in effect pissing tax payers money up against a wall in Pakistan, fucking India and anywhere you like in Africa.
We have all this green bollocks – gas boilers banned, electric cars – with no notion of how we are going to power it all.
Drax power station is still getting a £billion or so pa subsidy to burn wood pellets which increases CO2, pollution and particulates.
Woke bullshit is tolerated and in some cases taken on board. (we had a fucking tory minister who was prepared to allow the trannies to chose thier sex on a whim, although she has fucked off. For now)
The race baiters havent been told to fuck off – surely we have a Tory MP, particularly outside the M25 prepared to call the fuckers out?
Dinghy cunts are arriving in their hundreds.
They cave in to a fucking tax avoiding footballer.
Twitter seems to matter more than the dull cunts (like me) that put them in power.
This is not what I voted for.
Nominated by: Cuntstable Cuntbubble
Seconded by: smugcunt
I'll second that. Its not the conservative party though Its the Tory party. Two completely different things. The Tory party is the most successful political party in history. It doesn't give a shit about anything ,including Conservatism, if its not in its interest of gaining and keeping power for its donors. Hence Eton has gone woke and HS2.