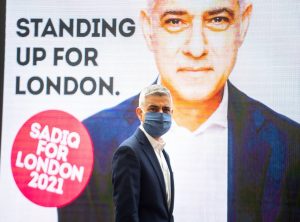 Yet another cunting for the Mayor of Londonistan, Unhappy Richard (Sad Dick) Khan, who is elected to office courtesy of the peaceful bloc vote.
A new road tunnel, the Silvertown tunnel, is being built under the River Thames to alleviate congestion in the existing Blackwell Tunnel.
Because of this cunt's total incompetence, the taxpayer will have to fork out £10 million to the consortium that failed to win the concession to construct the tunnel. He is also asking the Government for £15.8 billion to fix Transport for London's finances.
That is one huge bill to pay for the mistake of bringing this cunt's daddy to the UK from Pakistan to drive buses in the capital.
Proof indeed that peacefuls should not be allowed to vote in UK elections at any level.
Nominated by: Hard Brexit Cunt