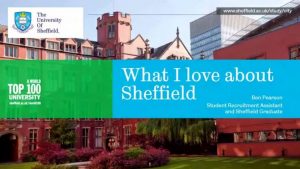 Science is based on observation. When scientific observations are peer reviewed and accepted, they become either scientific facts or theories backed by observation. In this way, modern science was built from the ground up and "on the shoulders of giants" like Newton and Einstein. All that matters is the science.
One would have thought that science, whilst subject to modification and challenge based on rigorous scientific method, was unassailable and impervious to the new Woke politics which has caused such havoc in the humanities. Not so.
The engineering faculty at Sheffield University has taken it upon itself to "challenge long-standing conscious and unconscious biases" among pupils and to confront the supposed "white saviour" and "Eurocentric" view of science and mathematics. A leaked copy of the university's "draft inclusive curriculum development" strategy written by the university claims that "much important engineering content and curriculum resources is based on maths developed in the 18/19th century". It says that scientists such as Gottfried Wilhelm Leibniz, Paul Dirac, Pierre-Simon Laplace, and Newton could all "be considered as benefiting from colonial-era activity" (ie: slavery). Newton did, along with many others at the time, invest £20,000 in the failed south sea slave enterprise. He lost his money and did not, therefore, benefit from it.
We know that slavery took place in the past. We know that it was bad and that values at the time were different to how they are now.
But that's not enough for the science faculty of Sheffield University. The connection has to be made explicit, presumably so students can be provoked into tearing down statues of Newton and and boycotting the teaching of his theories. The result can only be scientific illiteracy as snowflake students will not tolerate anyone that fails to meet their expectations , even if that person lived 350 years ago.
Perhaps this is the end of science as we know it? Perhaps African science will be taught instead? Students will become unable to comprehend Newton's exquisite theories and mathematics, so blinded will they be by rage at this dead white man.
On the shoulders of giants indeed? Further scientists will be Pygmies at this rate.
What a massive pile of cunt.
https://www.telegraph.co.uk/news/2021/04/24/isaac-newton-latest-historical-figure-swept-decolonisation-drive/
The link above may have a paywall. Try this one –
https://www.breitbart.com/europe/2021/04/26/white-saviour-isaac-newton-benefited-colonial-era-activity-claims-left-wing-university-report/
Nominated by: Marvellous Mechanical Cunting Machine
…and seconded by: Dark key cunt 
Sheffield University are cunts.
Apparently Isaac Newton is a white supremacist. What's more odd is that Sheffield University is considered Russell Group. Fuck them, and fuck Sheffield University. When I went to university (I stopped saying yoooni when I realised I sounded like a complete cunt), there was Oxford, Cambridge, Imperial (mine) and UCL that led the leagues.
Because Newton invested in the South Atlantic Co., he's a racist. Just like Jayne Eyre drinking tea is racist. Don't forget cheese. Apparently Newton lost a shit load on his investment.
https://www.dailymail.co.uk/news/article-9509573/Sheffield-University-students-told-Sir-Isaac-Newton-benefited-colonialism.html
Fuck off. And fuck off again, you cunts.
Cunts, cunts, cunts!