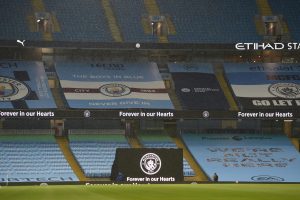 (Scheduling of this nom is intentional as Man City could well be the Premier League Champions again in the next couple of hours – DA)
The fact that they are now acting like the Super League backstabbing never happened is diabolical. There has been no protest by their fans to remove their owners, and that utter cunt Pep Fraudiola saying the towelhead cunts have no need to apologise for anything. These cunts have no integrity and these blue bastards would arselick and welcome Hitler if he continued to buy them trophies and hired mercenaries like Sterling.
As for their fans? Well, apart from cunts like Liam Gallagher, how they think air crashes are funny, doing that stupid fucking Poznan shite and those stupid shark hats, this picture sums them up. Utter fucking cunts.
https://pbs.twimg.com/media/EzZzrc8XoAEXbDG?format=jpg&name=small
Nominated by: Norman