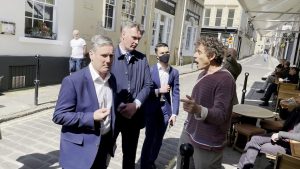 *Emergency Cunting*
Dame Keir 'Saville has no case to answer' Starmer.
This cock gobbler just told a pub landlord who threw him out of his establishment in Bath earlier today that 'he didn't need lectures from him about the pandemic'…
I very much doubt anyone in the MSM is all over this, but this cunt needs to take a long hard look at his disingenuous, oliagenous self before coming out with shit like that.
Or not. Once a cunt, always cunt. Just open your mouth an remind us from time to time.
Nominated by: The Captain
(And yes we know he has qualified for the WoC. We're on it – DA)