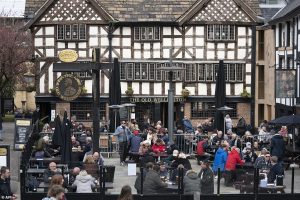 I want to nominate cunts who can't wait to get to the pub on April 12th.
Heard an item on the radio today (12th) saying that people were queueing to get in a pub at midnight.
If you're that desperate, buy a six pack and get pissed at home.
Brainless cunts.
Nominated by: mystic maven
https://www.dailymail.co.uk/news/article-9463981/Covid-lockdown-rules-lifted-Revellers-return-pubs-night-freedom-rules-eased.html