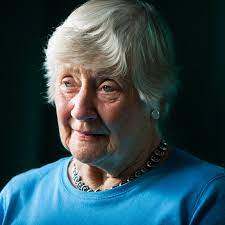 Congratulations to Cuntamus Prime who correctly predicted the demise of veteran Liberal Democrat Shirley Williams who has died aged 90.Williams was a Labour MP and Cabinet Minister under both Harold Wilson and James Callaghan before leaving the party to form the "Gang of Four" who created the initially popular but ultimately ill-fated breakaway SDP party.Williams in later life after losing her second commons seat joined the Liberal Democrats following the breakdown of the SDP.She went on to become their leader in the House of Lords. Williams was also the daughter of Vera Brittain.
On to Deadpool 210
Rules
1) Pick 5 famous cunts you think will conk out next. It is first come first served. You can always be a cunt and steal other cunters' nominations from previous pools.
2) Anyone who nominates the world's oldest man or woman is a cunt and will be ignored.
3) It must be a famous cunt we have heard of.
4) If your pick has already been taken, tough titty. Pick someone else because we can't be arsed to check.
5) New Rule: Nominations can only be changed if some cunt has beaten you to it and your nomination is invalidated. Otherwise, stick with your five until the next round.
So on your marks, ready….set…..go!