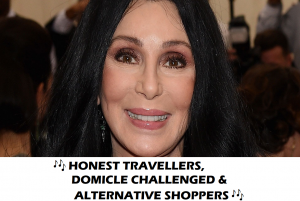 Daft wokie twat has to have her say about the Chicken George trial. She tweeted " if only I had been there…..I might have been able to help."
Oh really? Now what the fuck would you be doing in the black area of Minneapolis? There are no 4 grand a night hotels down there darling. Maybe you could have saved his druggie life with a rendition of "Turn Back Time" you fucking bandwagon jumper?
By the way, has this skank apologised yet for "Gypsies, Tramps and Thieves". That's well raaaaaaay-sist.
Nominated by: Freddie the Frog