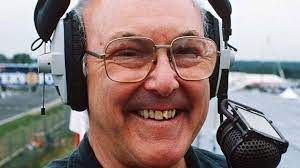 Unless I am very much mistaken mikdys has won Deadpool 203 by picking retired F1 Commentator Murray Walker who has died today aged 97.
On to Dead Pool 204.You Know the Rules:
1) Pick 5 famous cunts you think will conk out next. It is first come first served. You can always be a cunt and steal other cunters' nominations from previous pools.
2) Anyone who nominates the world's oldest man or woman is a cunt and will be ignored.
3) It must be a famous cunt we have heard of.
4) If your pick has already been taken, tough titty. Pick someone else because we can't be arsed to check.
So on your marks, ready….set…..go!