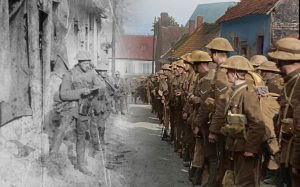 Went down soft brain memory lane today and thought I would watch the BBC programme "The Great Freeze 1963" which took place Nov '62 – March '63 so settled down in front of the telly with me last bottle of single malt vintage 1963.
Remembered The Freeze itself and programme well, a re-hash of the old Tonight footage fronted by bone dome comb-over BBC cunt Cliff Michelmore (long dead) with Kenneth Allsop (long dead) and Derek Hart (long dead) but alas no Alan Whicker (also long dead).
Pleasure to hear God's own measurements – inches, feet, yards and miles, mph, real temperature in Fahrenheit – in God's own language if a bit clipped, no froggie metric shite.
Then bugger me thought I must have a terminal brain tumour what with all the fake delamination, gate scratching and white snow jaggers going on – not to forget the occasional frame freeze. Count meself l ucky frozen Britain did not start boogying around like a speeded up Keystone Cops (look them up cunts) silent comedy.
Wazzup Bro? A new breed of woke video editors is fucking up our historic footage (they count the '60s as historic) at the BBC and at the various clip agencies that they draw from. They think that de yoot can only relate to the past (or our yesterdays) if it is first fucked over to create a never never land of FX. (FX in my book means Fake Effect)
Only surprise is that the BBC did not apply my least favourite technique, colorization to the original monochrome footage. Hitler would love it if he could see himself now. (Explanatory: The Fuhrer and his merry men are probably the most regularly colorized cunts on the internet).
https://static.demilked.com/wp-content/uploads/2019/02/5c5a96eeb4825-winter-surfing-polar-vortex-devon-hains-photography-lake-superior-michigan-fb2.png
http://fr.ancensored.com/files/images/vthumbs/e/26dcd71d770a86e4bed103b43f2bfd15_full.jpg
The old cunt couple that run Talking Pictures TV out of a shed in their back garden saw all this coming back in the '70s and bought up the rights to shed loads of B/W footage unwanted by distributors in the new dawn of colour. There was a time when the BBC and the BFI (British Film Institute) did the opposite of what now happens, sensitively and sometimes miraculously restoring archive footage including Victorian porn.
Howso Bro? Nowadays even the most basic image and home video editing software has tools to provide vintage film effects and colorization. You can do it online with Google or FaceBook or download software for free.
The results are all up there with brain drool cunts showing off their garish and flaky versions of The Somme or great uncle Tom getting topped for cowardice in 1916. They then email or FB the shite to each other. "Great pecker color uncle Hank." "Really cool red ya got there for the horse entrails buddy." "Jeez don't that little Edwardian girl look just so sweet bending over in her pink bloomers. Great definition Billy Bawb – ya can go right in and in."
It all started with versions of Final Cut and similar pro studio packages. If you need a tech wank go here: https://filmlook.com/
Nominated by: Sir Limply Stoke