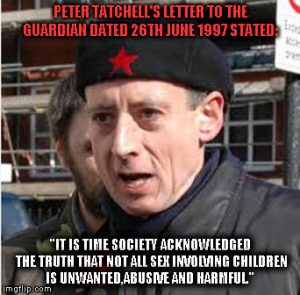 The forever student and pathetic activist is in the news again.
No, he doesn't have Covid, he's complaining about measures that Southwark council have put in place to stop gay men cruising in Burgess Park, and having sex in the bushes.
It also addresses drug dealings and knife crime, but Mr Tatchell considers it homophobia, and that the LGBTQXYZ69 community should have been consulted on these actions, which have included cutting back bushes to stop gays having sex in them. Complaints included a woman with small children witnessing three men having sex in the park one morning.
What the fuck is wrong with these cunts? It's hardly underground, and hasn't been for over thirty years, yet the depraved cunts still get their kicks from fucking strange men in parks and toilets. Yet Tatchell sees nothing wrong with this behaviour, and defends it.
I don't want to see straight people fucking in public, so I definitely don't want to see a bunch of shitty cocks pounding away in one of the few places you can actually walk through.
And they moan when they get aids….
Nominated by: Gutstick Japseye
(He has also gone on record supporting sex with children – DA https://www.dailymail.co.uk/debate/article-1311193/PETER-HITCHENS-Question-Who-said-Not-sex-involving-children-unwanted-abusive-Answer-The-Popes-biggest-British-critic.html)