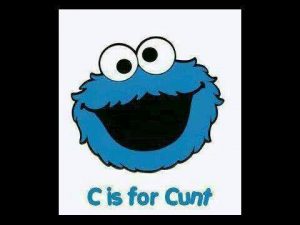 People, the common masses, poltroons in general are cunts….I will elaborate with a few examples for your edification.
People who jump red lights.
People who pull out in front of me and then immediately turn right.
People who queue outside dirty old chip shops to get their fill of chip lard.
People who queue onto and block the road so they can get McDonalds trash food.
People who pay £75 per month for a mobile phone.
People who take a massive trolley full of junk through the basket only line.
People who wear masks on the street and alone in cars…you're only going to smell your own farts in there.
Old cunts driving at 7am in the morning to nowhere, joggers, Tailgaters,
temporary traffic light operatives, puffed up "essential workers" etc etc
You are all indeed a cunt if you are mentioned. II have missed anyone, sorry but you're a cunt too.
Nominated by: Spanky Mc Spank