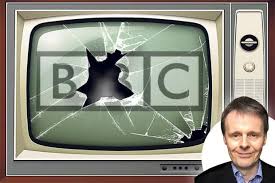 I nominate UK TV Licensing. Let's not pussy foot around: this only pays for the BBC and their services.
Note to admin: This picture is the email headers sent to me
up-to 2 weeks before my license was due to expire. The final
reminder 3 days before it was due to expire.
http://www.filedropper.com/tvlicense
Not only have they stopped free licenses for the over 75s, they will now waste
£100M of your money on Black, African, Mexican and some other shit Entertainment.
Want to watch programmes on prime time Saturday night which says at the
end, "If you have been affected by any of the issues in tonight's programme, call the BBC Action Line" (Casualty)?
Did you order your first license on 31st September? Don't do that
or your license will only be valid until the 31st August. You have to renew on
that day. Always order a new license on the first day of the month or in the
first year you lose a month.
The money grabbing bastards also try to get your renewal money early
by sending threating emails up-to 2 weeks before the bastard is due, and a final
reminder 3 days before it is due. If I had time on Monday I would have waited for 1 hour before it is due to expire before renewing it.
Up your cunt Auntie and the tax disguised as a TV licence.
Nominated by Anton Pillar