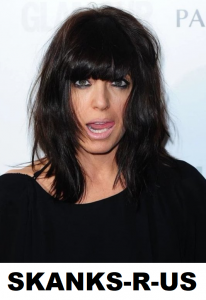 Claudia Winkleman, co-host of Strictly, definitely deserves a nomination.
She gets a pay rise from the BBC, taking her salary to £369,000, and 24 hours later she sends a round-robin email to BBC staff asking them to film themselves dancing for a 'Dancing with our staff' promotional video.
This has caused some fury among the none ridiculously overpaid staff, because many of them have just received redundancy notices. Wait…they get made redundant, and so called celebrities get pay rises, could there be a correlation?
Anyway, Winkleman has shown a level of self-unawareness that rivals Lineker. And for that reason, I formally nominate the annoying cunt.
Nominated by: Quick Draw McGraw
https://www.dailymail.co.uk/news/article-8739671/Claudia-Winkleman-sends-email-asking-BBC-staff-facing-redundancy-film-dance-video.html