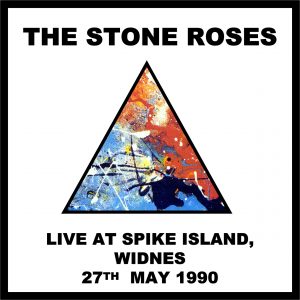 Spike Island.
Let them eat nostalgia, as some cunt once said. It is the 30th (fuck me) anniversary of the 'seminal' gig at Spike Island. Now this has been described as 'seismic' and 'the Woodstock for the E generation' and other bollocks like that. But the truth is it was shit.
The venue was both nonsensical and crap. A bugger to get to and get out of. In the middle of the fucking Mersey and in the middle of a chemical plant. The air fucking stank for a start. The bogs and the catering were also substandard, overpriced and nowhere near adequate. The support acts were total shite. Some 'DJ' cunt called Frankie Bones and that tuneless gobshite, Gary Clail. If they thought it would create a 'rave' type atmosphere, they were wrong.
This shit went on for hours and the crowd got more and more pissed off. Then arriving 'fashionably' late were The Stone Roses. And they were crap on the day. The sound was total bollocks and they just couldn't go toe to toe with a crowd of that size. It was badly organised, badly put on and the choice of venue was ridiculous.
It took them 22 years to realise that Heaton Park was ideal for such a gig, and that gig in 2012 was everything May 1990 should have been. It has been mythologised and its reputation enhanced over the years, but I was there and Spike Island was a load of cunt. I saw the band do some great gigs, but this was not one of them.
Nominated by: Norman