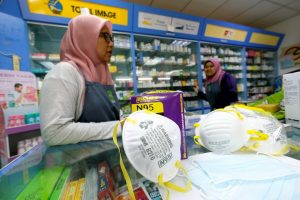 Just popped down to the local chemists for my blood pressure tablets (what else). Mrs C says "oh, better get some of those face masks in case we need them"
I join the queue, eventually get my toes up to the big Perspex screen and ask for meds, see sign "face masks £1" I'll take couple of them too" say's I.
What does the Doris do? but pulls a couple of cheap disposable masks out of a large multi-pack sticks them in a bag and whacks them on the counter!!
Not individually packaged and obviously not sterile.
I was too bloody gob-smacked to say much beyond "do you have any cheap blankets, now the leper colony has closed"
"Sharon do we have any blankets"? I heard as I turned on my heal ripping at the box of Ramipril.
Industrial strength cunts one and all.
Nominated by: Creedence Clearwater Cunt