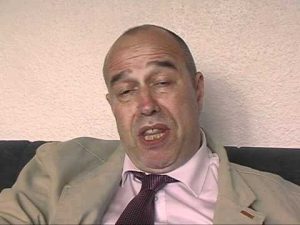 Ian Driver is a cunt, isn't he.
This is the loopy prick who recently vandalised the Charles Dickens museum in Kent. He daubed "A racist" on several buildings selecting them for their "institutionalised racism" as well as the "offensive blacked up Morris dancers." Presumably this idiot is alluding to the Rochester Sweeps Festival where dancers traditionally blacken their faces to honour chimney sweeps and fuck all to do with skin colour.
"I have no regrets and will be making no apology" said the poorly-read bozo. Perhaps he's never read any of the globally-adored masterpieces that attacked social ills and heavily criticised living conditions, judicial red tape, and poverty.
Previously this wingnut has been a Green Party councillor where he attacked the Margate fairground, proposed opening a Cannabis café, and probably wanted everyone to live in caves.
As Charlie Dickens might have said, "It was the best of times, it was the worst of times, it was the age of wisdom, it was the age of foolishness, it was the epoch of belief, it was the epoch of incredulity, it was the season of light, it was the season of darkness, it was the spring of hope, it was the winter of despair but alas, it was also the time of fat, virtue-signalling, woefully-informed fuckwits."
Nominated by: Captain Magnanimous 
---
Ian Driver
A quick 'this 'as got raht aht uv awdah' cunting for one Ian Driver.
The 51 year old former Green Party councillor, aspiring street artist and arsehole has scrawled 'DICKENS RACIST' on the wall of the Charles Dickens museum in Broadstairs, Kent.
Remarkably, this self-appointed champion of the oppressed has not only owned up, but has proudly published photos of himself on his personal blog in the act of committing vandalism. This almost certainly guarantees that some wag will now turn up at his house and spray 'Ian Driver is a fucking cunt' on the wall.
A spokesman for Kent police has confirmed that a vigorous investigation is now underway to identify and apprehend the culprit, and has asked for any witnesses or anyone with information to come forward in confidence.
Nominated by: Ron Knee